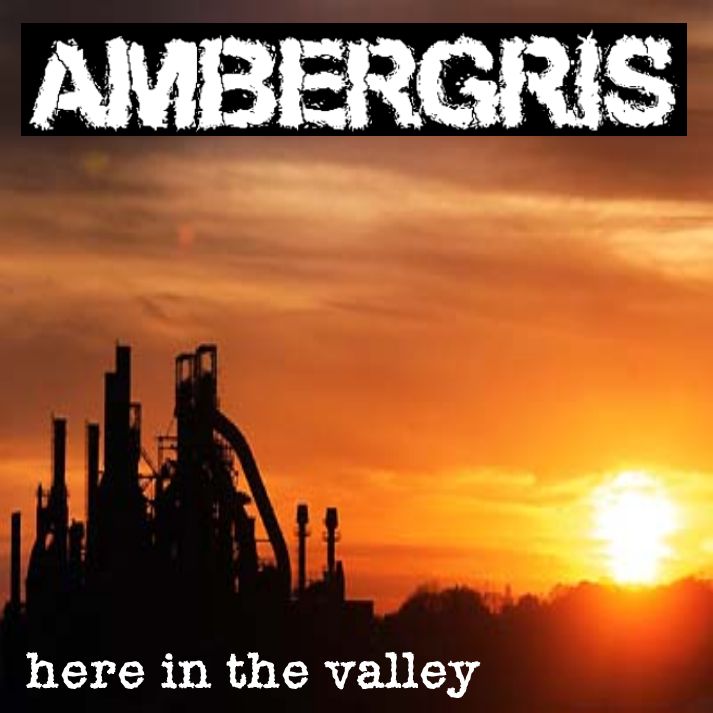 9 song EP released on November 26, 2003. Re-pressed several times. YOCCO'S IS HOT DOG KING!
Credits:
– Truman: Vocals
– G: Guitar, Backing Vocals
– Will: Bass, Backing Vocals
– Steve: Drums, Backing Vocals

All music by Ambergris
Read the lyrics here
Recorded November, 2003 at Silicone Valley Studios. Recorded and engineered by Dean Sanginari. Mixed and Mastered by Dean Sanginari, Will and Truman.
1st Pressing – November 2003 – 50 pressed
2nd Pressing – January 2004 – 50 pressed
3rd Pressing – November 2004 – 50 pressed
4th Pressing – August 2010 – 30 pressed
No Way Out Records 003
TRACKS:
1. In The Valley
2. The Malcontent
3. Troublemaker
4. The Other Side
5. Blueblood
6. Throwaway Child
7. She's A Psycho
8. I'm Bored
9. What You Believe