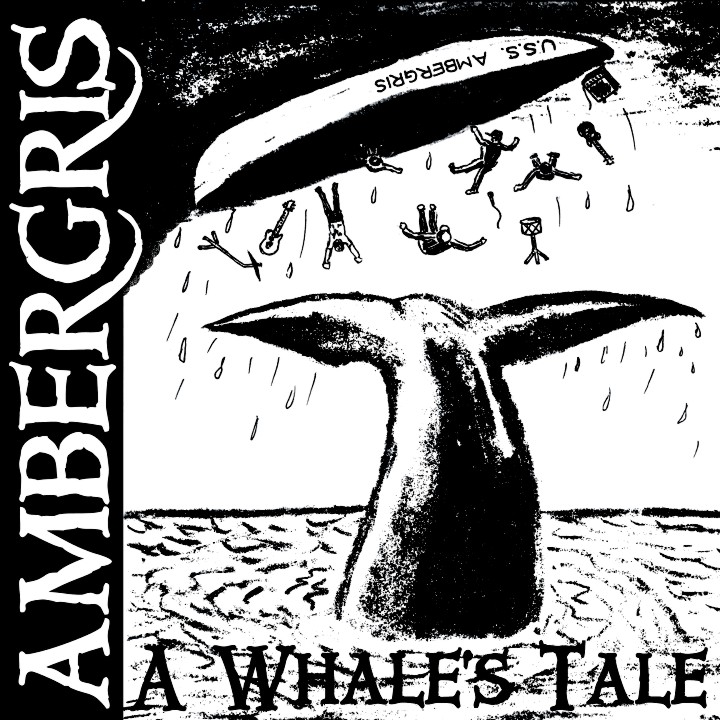 A Whale's Tale was Ambergris' second full-length CD released on June 13, 2009. It represents the culmination of three long years of writing new material. The songwriting has improved and some of the bands best efforts are showcased on this disc. Despite the quality of the songs, overall dissatisfaction with the mix led to a short lifespan and to several of the tracks being re-recorded on 2010's "This Blows" EP.
Credits:
– Truman: Vocals
– Art: Guitar, Backing Vocals
– G: Guitar, Backing Vocals
– Will: Bass, Backing Vocals
– Steve: Drums, Backing Vocals
– Gail From New York: Backing Vocals on No One Cares About You
All music by Ambergris
Read the lyrics here
Recorded July, 2008 at Ballzdeep Studio in Hackettstown, NJ. Recorded and engineered by Dean Sanginari. Mixed and Mastered by Ambergris March – April, 2009.
1st Pressing – June 2009 – 30 pressed
No Way Out Records 006
BACK COVER
BACK CARD INSERT
BACK TRAY PHOTO COLLAGE
LYRICS INSERT
TRACKS:
1. Zawodny's Law
2. All U Can Eat
3. The Well Wisher
4. This Ends In A Hail Of Bullets
5. Undertow
6. No One Cares About You
7. When You Care Enough To Send Nothing At All
8. One More Song
9. Life
10. Ignorance Is
11. Get Off My Lawn, You Goddamn Kids!!!
12. Die Skeletor, Die!
13. K.O.T.L.V.
14. The Fox
15. Raid The Vault